Going to see mewithoutYou right now. Cannot wait.
Hindsight is 20/20
After a long pondering and contemplation of what has been going on in my life I have found myself at a place of peace and tranquility. I feel like I am on the brink of inspiration and I need to get my creative facets working again. I'm brimming with so much creativity and I just haven't found the correct way to get this out, naturally I resort to writing. I wrote this today in my...
Cycling at It's Finest
I remember being a little kid. I came into Chicago and I was in awe at the amazement of the city and how big it was. I always knew that I wanted to live in a place that was so busy and that seemed so fun and cool! Little did I know in a few years time that I would be entertaining a life of vagrancy and adventure in this city. Let alone, with some of the best lifelong friends that I have ever...
15 tags
A Balmy Saturday Afternoon
I witnessed one of the most beautiful things I have seen in my life the other day. Saturday to be exact. I was riding my bike through one of Chicago's beautiful parks. Enjoying the surroundings and taking in the scenery that is all too  hard to come across in a place like this. I found myself enthralled. I wasn't alone on this bike ride, nor was I alone in my thoughts either....
The Ballad of James Gladstone, Part 2.
James sits down at his table and begins to write. His journal is a dark brown leather that is worn well with age. He brings out his favorite pen and presses it towards the paper. He has no structure in his mind, but the ideas flow naturally. Words start to pour out from his heart like a rush of water after a dam has been broken. First from his heart. Second from his mind. Third from his soul. And...
"When words become unclear, I shall focus with photographs. When images become..."
– Ansel Adams
My apologies for those who are awaiting my next blog post. Also for those who have forgotten about me, this is a reminder I suppose. My life has been unexpectedly busy and I am trying to delegate time between my writing, my photography and my career. I'm considering a blending of the last two, however we will see. On a photography note, I am working on a new series that I will be starting...
sewingneedle →
18 tags
My Day in Silence
I recently took a day of silence. I wanted to share the experience I had. On Wednesday, this week I decided that I was going to spend the day in silence in order to be more intentional about the things that I say for Lent. I've been discovering the art of just shutting up sometimes. Now if you don't know me, I have a very commanding personality. I would consider myself very outwardly...
8 tags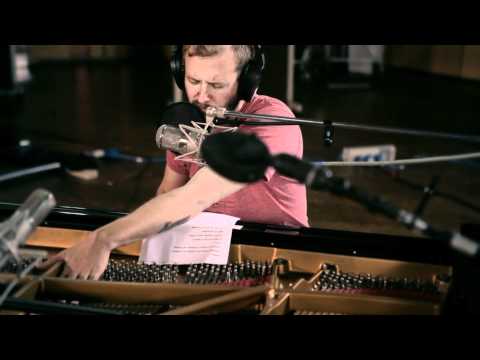 Life as I know it
I haven't written in a while. It's been far too long. I'm feeling an urge of sentimentalism and creativity so I feel spurred to write. Here it is. Lately I've felt like I've been trapped in a cocoon of conventionalism. I have been consumed by culture, media and the likes of these. It's irritating. Tonight I took a walk that turned out to be some of the best...
One Day Without Shoes. →
19 tags
Here's to You, Winslow Homer
The two women paused before me and uttered a few words about the painting by Winslow Homer. It was hung in the dead center of a green wall that I was facing. The bench I sat on was brown. The painting was a lot bigger than the rest. I guess that could be a reflection of the artist, or perhaps a reflection on the other artists. This picture was a peculiar one. It contained two men hoisting nets...
2 tags
10 tags
The Ballad of James Gladstone.
He rode in solace on a train bound much farther than the place he looked to stop at. The weather grew harsher. That's what he said anyways. The weather had in fact remained at the same intensity that it had been all day. Not in his mind. He woke up at 6:30 sharp as he usually does. He walked out into his kitchen and he reached for the freezer. After he grabbed his box of Eggo waffles, he...
Today is the last day I can download more music before I go back to school. What are some recommendations?
And the smoke said were not happy that God is good.
mad-honey asked: aww skylar that's so sweet eep :*
YOU WERE A SONG I COULDN'T SING!
9 tags
Enter, Stage Left.
It was cold. A cold that pierces to the bone. I was getting impatient. The dark that resonated from the orifice behind me was growing every minute. Or at least it seemed that way. I was waiting. Cars drove by at intermittent times as I grew increasingly more and more cautious. Then I heard it. There was a door. It has been broken for some time. Through the spider-webbed panes of glass you could...
It's Christmas Eve. What am I doing? Listening to Justin Timberlake.
10 tags
If you'd rather be a window, I'll gladly be the frame. Reflecting any kind words, we'll let in all the blame and ruin our reputations all the same. Never mind our plan making, we'll start living…anyway. Aren't you unbearably sad? Then why burn so poor and lonely?
Hawkdaddy
Hawkdaddy Oh Hawkdaddy, are you my daddy? You aren't my real father Nor do you exist Do I know who you are, Are you real? It was a dark night road Perhaps the shortest drive in history I LOVE MY LIFE was shouted from the front seat While I rode on your wing Or maybe it was under your wing The phone is my muse, with it I disengage Yet the Hawkdaddy demanded my attention Cousin...
6 tags
"Was she religious? No. She was from a family that was skeptical about all formal forms of worship, which was classified as Jewish by the Nazis. It's members would not have so classified themselves. I asked her once is she had ever sought the consolations of religion in the concentration camp. "No," she said. "I knew God would never come near such a place. So did the...
11 tags
I feel like men are more romantic than women. When we get married we marry, like, one girl, 'cause we're resistant the whole way until we meet one girl and we think I'd be an idiot if I didn't marry this girl she's so great. But it seems like girls get to a place where they just kinda pick the best option… 'Oh he's got a good job.' I mean...
4 tags
I was dead, then alive She was like wine turned to water and turned back to wine You can pour us out, we won't mind A scratch around the mouth of the glass My life is no longer mine If you're still looking for a blanket Sweetie, I'm sorry, I'm no sort of fabric But if you need a tailor Then take your torn shirt, and stumble up my stairs And mumble your pitiful...
7 tags
If you fail to see a problem, (Which I find hard to believe) Or if you're hanging on from branches Licking honey from the leaves you say "The hopelessness of living, the childishness of suicide" But there's a call to love my brother That can never be destroyed however much you talk, However well you talk you make a certain sense It's still only stupid talk,...
8 tags
Some Winters Never End
It's funny. It's funny how people change. How they become something you could have never thought that they could become. I don't put myself out of this category by any means. In fact I embrace the times that I am going through a change because I know that it is exactly what I am supposed to be doing. I cleave to the moments when change arises in my life. Will I ever become the...